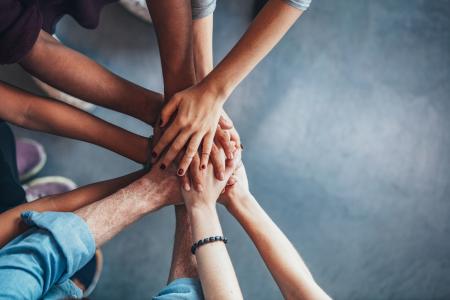 Texas was recently awarded $27.4 million from the Substance Abuse and Mental Health Services Administration to combat opioid use disorders. The funding is absolutely critical to expanding treatment capacity in Texas. For low-income people in need of detox or treatment in Texas, they are likely to wait nearly five weeks for opioid therapy services – a period of time when they are at grave risk of overdose. The new funding will create new capacity to serve those at risk, and will also help to alleviate the waiting list for treatment for those suffering from addiction to other drugs.
The national attitude towards substance abuse seems to be shifting, largely driven by the staggering increase in opioid-related deaths across the country. President Trump recently declared a public health emergency regarding the opioid crisis. The President's Commission on Combatting Addiction and the Opioid Crisis released its report, calling for the full range of treatment and recovery services – including treatment, detox, medication assisted treatment, sober living, and peer recovery coaches – that have been recommended for substance use disorder for years.
Importantly, the Presidential Commission also recommended alternatives to incarceration for people arrested for drug possession, even suggesting that federal courts institute specialty drug courts as most states have done. It is not lost on criminal justice reformers that, had these attitudes been dominant during the 'War on Drugs' era, hundreds of thousands of people, largely low-income people of color, would have received the help they needed instead of lengthy prison terms. The damage done to families and communities continue to this day.
There must be consistency in our approach to substance abuse. We cannot shift towards a public-health strategy when it comes to opioids, yet retain a punitive attitude towards other drugs. The Presidential Commission refers to addiction as a disease and acknowledges the severe damage that drug use has on the brain. This is true whether the person is addicted to opioids, crack, methamphetamines, or synthetic cannabinoids.
This means that Texas must radically change the way it deals with drug possession. Tens of thousands of people are arrested each year for possession of small amounts of drugs, which is a felony offense in Texas. The vast majority receive time in county or state jail, and are deprived potentially life-saving treatment and recovery supports. It is no wonder that the recidivism rate for people leaving state jail is above 60%, and that possession cases represent the overwhelming majority of probation revocations to state jail. Harsh penalties are exacerbating the substance abuse crisis in Texas.
There are promising approaches. For those arrested for possession, Texas courts should institute pretrial reforms that get people out of jail quickly and into evidence-based recovery supports. Harris County changed its policies with respect to drug possession, emphasizing quick release into treatment and supports. In less than one year, the county reduced jail bed days for possession cases by 100,0001, and linked almost 4,000 people with recovery services. Those enrolled in these services do not receive a criminal conviction, and many are eligible for expunction. Texas should make this standard practice for all possession cases.
But nothing will protect public health and safety more than ensuring that all people suffering from addiction have access to treatment and recovery services. There are approximately 900,000 low-income children and adults with substance use disorder in Texas, yet we have the capacity to serve a little more than five percent of this population. Even with the federal grant, most people will continue to wait weeks for services. Most homeless and mental health service providers in the state tell us that limited access to substance use treatment is a major obstacle to their efforts to promote jail diversion and help people overcome crisis. Texas can do better.
---
1 Harris County Information Technology Center, Preliminary Data – Re-Integration Docket Study.